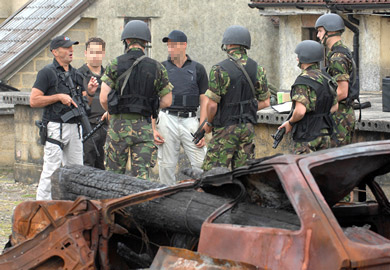 Overseas Government Contracts
The courses below will only be provided to selected and approved overseas government organisations. Selected training may be carried out overseas and tailored to meet the requirements of the client.
Basic Military Training
Infantry Training
Marine Commando Training
Low Intensity Conflict Training
Special Forces Training
Medical Services
Police Related Training courses

Courses below will only be provided to UK and approved overseas constabularies. Courses can be tailored to suit a clients specific requirements and carried out at one of our training centres or on clients premises. Training will be carried out by NPIA trained PolArm instructors.
Law / conflict management
Self defence training
Baton & incapacitant spray training
Handcuffing techniques
Physical restraint / breakaway